Interim Rabbi James L. Simon
After earning a law degree from Hasting School of Law, Rabbi Simon attended Hebrew Union College in Los Angeles and Cincinnati, where he was ordained in 1983. He spent over 20 years as a pulpit rabbi, primarily in Massachusetts and Florida. He also spent six years as the Regional Director of the UAHC (now URJ) Midwest Council. In 2009, Rabbi Simon became one of the first Rabbis to be trained as an Interim Rabbi by the Interim Ministry Network and the Central Conference of American Rabbis. He did additional work to earn the Advanced Certification of Professional Transition Specialist. Rabbi Simon is also a trained mediator, which has helped him greatly, first as a pulpit Rabbi and now as an Interim Rabbi, because it taught him to be a better listener. Like a good mediator, he doesn't see himself as telling people what they have to do, but as a facilitator guiding individuals and congregations to find solutions to their problems. Prior to coming to Beth Shir Shalom, he had served as an Interim Rabbi in Florida, New Jersey, Utah, Oklahoma, New York and California. 
Rabbi Simon's wife maintains their home base in Florida. They have 3 adult children (including a son who lives in Los Angeles) and two grandchildren. The Rabbi's favorite scripture verse is from the Book of Isaiah: "My house shall be a house of prayer for all people." It reminds him that a synagogue needs to be a very inclusive and welcoming place.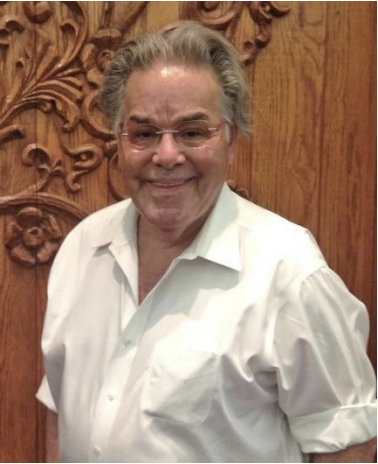 Rabbi Emeritus Neil Comess-Daniels
Rabbi Neil Comess-Daniels brings his passionate expression of Judaism and his strong sense of social justice to the pulpit. He helps us create our Jewish community, facilitates our discovery of our spiritual selves and works with us towards Tikkun Olam – healing the world.
Rabbi Neil's accessibility makes him responsive to our congregants. He uses his singing and musical talents to communicate the riches of our Jewish tradition. Through his contemporary interpretation of ancient and modern texts he enables us to personalize and apply them to our daily lives.Beth Shir Shalom supports the Rabbi's personal commitment to organizations that deal with interracial and interfaith relations and homelessness issues. He has chaired the Martin Luther King, Jr. Westside Coalition and the Interfaith Holocaust Service and also serves on the boards of the Western Region of the Jewish Federation Council and the Westside Interfaith Council.A graduate of UCLA, Rabbi Comess-Daniels was ordained in 1979 at the Hebrew Union College and is often asked to mentor young rabbinic students. He was the founding rabbi of Temple Shir Shalom, one of the two temples that have come together to become Beth Shir Shalom. He is married and has two children.